Spicy Bird Curry – Fast and delicious.
By Chef BabaLou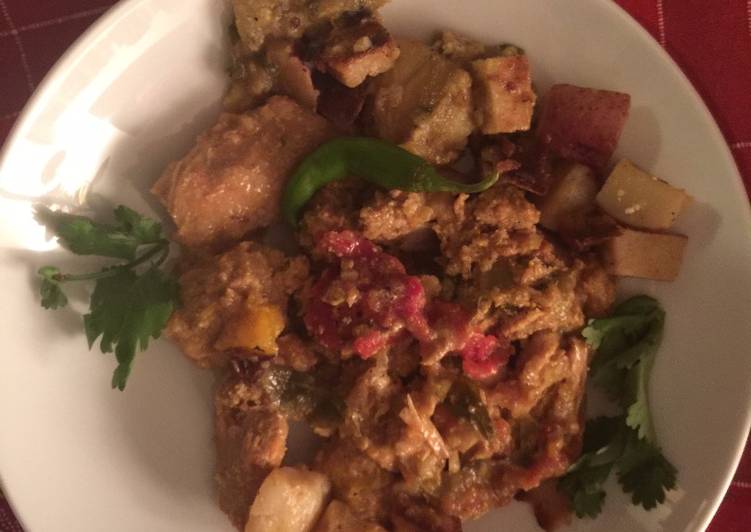 Ingredients
four servings
2 lb. Boneless Chicken (Dark or White)
2 TS MDH Chicken Curry Masala
1/2 cup yogurt
1 Tbsp Garlic, Ginger and Turmeric Paste
1 TS cumin seeds
1 Chopped Onion
1 Chopped Tomato
2 TS Vegetable Oil
4 Clean Green Warm chillies
2 TS chopped Cilantro
Steps
In a bowl marinate bird with 2 TS Curry Masala and Yogurt for 10 minutes.
Heat 2 TS oil in a pot add cumin seeds and cook 2 mins. Upload chopped onions and cook dinner for 5 minutes. Add Garlic,Ginger and Turmeric Paste, cook dinner for 1 minute. Add a Tbsp of water.
Add fowl and cook on Med/High warmth for five minutes. Upload Tomato and a little water if necessary. Reduce warmness and simmer a further 10 minutes. Add chopped sparkling warm chillies and cilantro and Serve with Rice or Roti, Chapati or Naan.